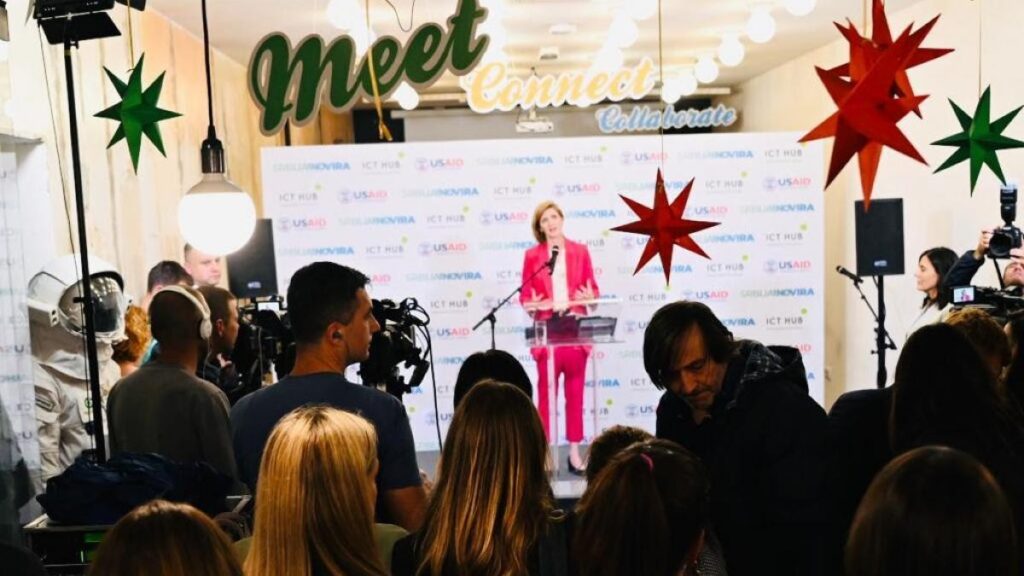 USAID Administrator Visits Founding Members of Western Balkan Startup Alliance
On May 10 & 11 2023, Administrator of the United States Agency for International Development (USAID), Samantha Power, visited two leading innovation centers in the Western Balkans – the Innovation Centre Kosovo and the ICT Hub Belgrade – as part of his efforts to foster regional cooperation and support the growth of the technology sector in the region.
First, the Head of USAID visited ICT Hub Belgrade, where she interacted with leading tech entrepreneurs and startup founders. She commended the impressive growth of the Serbian tech ecosystem in recent years and expressed her commitment to supporting its further development. She also acknowledged the potential of the tech sector to drive economic growth and job creation, especially in post-conflict regions such as the Balkans.
During her visit to the Innovation Centre Kosovo, the Head of USAID praised the innovative and entrepreneurial spirit of the Kosovar youth and highlighted the importance of creating an enabling environment for startups and small and medium-sized enterprises (SMEs) to thrive. She also lauded the efforts of USAID in providing funding and technical assistance to support the growth of the technology sector in Kosovo.
Overall, the visit was a testament to the importance of regional cooperation and the potential of the technology sector to drive innovation, economic growth, and social development. The Head of USAID expressed her confidence in the potential of the Western Balkans to become a leading hub for technology and innovation, and pledged USAID's continued support for its growth and development.