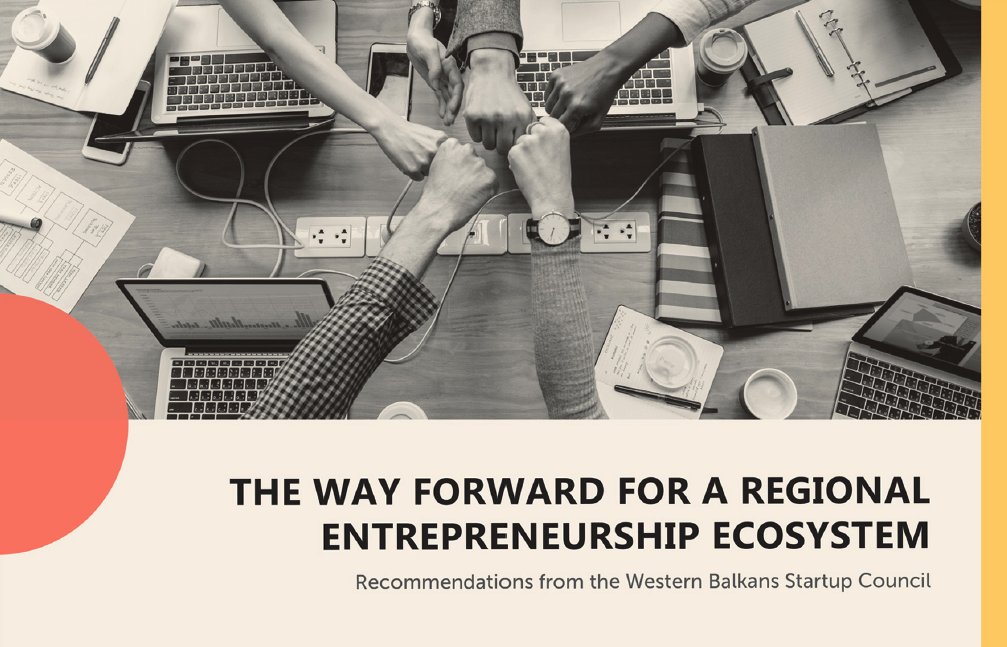 The way forward for a regional entrepreneurship ecosystem
The Western Balkan entrepreneurship ecosystems have seen significant progress over the past few years, nevertheless compared to other European ecosystems they are still at the early stage of development. Policy and advocacy are major instruments in driving further change in the ecosystems. In order to improve the policy environment for start-ups and innovation hubs, stakeholders from various backgrounds need to join forces to provide concise information and recommendations about further improvements.
"Since I was coordinating the National Start-up Council in MKD, which produced the 1st Policy Change Paper and was presented to the Government and entered their program, I shared the idea with my colleagues of the WBSA, that we do something regionally. We then identified the key ecosystem leaders in Western Balkans and with the support of GIZ and Start-up Genome, we gathered over the summer to identify the priorities and work on and produce a document with policy recommendations". – said Nina Nikolich.
This is why The Western Balkan Startup Council was created. It is an initiative started by members of the Western Balkan Startup Alliance and seeks to support the growth and development of a robust regional ecosystem that will provide support to both start-ups and ecosystem stakeholders by jointly advocating towards policymakers.
Members of the Start-up Council are representatives from the partner hubs of the project as well as ecosystem leaders that are willing to volunteer their time and expertise for giving back to the community.
In July 2022, the workshop powered by Western Balkans Start-up Council and Deutsche Gesellschaft für Internationale Zusammenarbeit (GIZ) brought together representatives from government agencies, incubators and accelerators, coworking spaces, and start-ups from across the region to Mostar, BIH. The goal of the workshop was to discuss the topics of the policy recommendation paper and identify ways to support the growth of the start-up sector in the region.
Western Balkans Start-up Council members collaborated on a paper outlining policy recommendation for the region's start-up ecosystem and the many challenges its start-ups face. Policymakers, investors, and other stakeholders can all play their part to encourage entrepreneurship and new ideas by following the recommendations in the Policy Recommendation Paper.
Several different areas were chosen to showcase the activities that were proposed:
Facilitate the engagement of corporates in the innovation processes
Enable early-stage funding access to start-ups
Advocate for Policy Innovation
Support start-ups growing internationally
Overall, the workshop was a great opportunity for start-up ecosystem players from the Western Balkans to come together and discuss ways to support the growth of the start-up ecosystem in the region. By sharing their insights and expertise and working together to draft the recommendations in the policy recommendation paper, they aim to drive innovation and economic development in the Western Balkans.
Full version of the document on the Policy recommendations comming soon!