Seed Stage Funding and Deal Flow
In the Western Balkans, early-stage funding remains a challenge. Angel investors and venture capitalists are not only a source of financing for potentially active businesses but also of business expertise that is sometimes absent in startup development. Even though the countries are facing economic and administrative obstacles, the emerging potential of the Western Balkans, based on innovative ideas and creativity, can be translated into new thriving startups and business opportunities and growth. 
Funding is critical for any ecosystem and the WB region shows critically low rates of adequate funding available to its entrepreneurs, thus suffocating a healthier startup funnel development. Competition amongst Startup Support Mechanisms, e.g. providers of funding and mentorship programs remains low, e.g. with access to Venture Funding today almost entirely relying on only one or two organisations. More actors would improve choice, quality and availability. 
Young, innovative firms in the pre-seed stage in the economies of Western Balkans have limited access to funding and advisory support, as well as limited opportunities to attract private investment via crowdfunding or business angels. In the Western Balkans, firms at this stage rely primarily on savings, friends and family, employment agency grants, refundable grants, and pre-investment assistance from government agencies to fund their operations. 
Western Balkans Alliance members are working with diverse stakeholders to mitigate the lack of funding and support building of financial instruments that will help entrepreneurs, startups and innovative companies access finance at an earlier stage. 
Quality Angel Groups Supported by Government Funding Programs 

Pre-Seed Grant Funding Through Angel Groups 

Sidecar Fund to Amplify Angel Investment 

Co-investment fund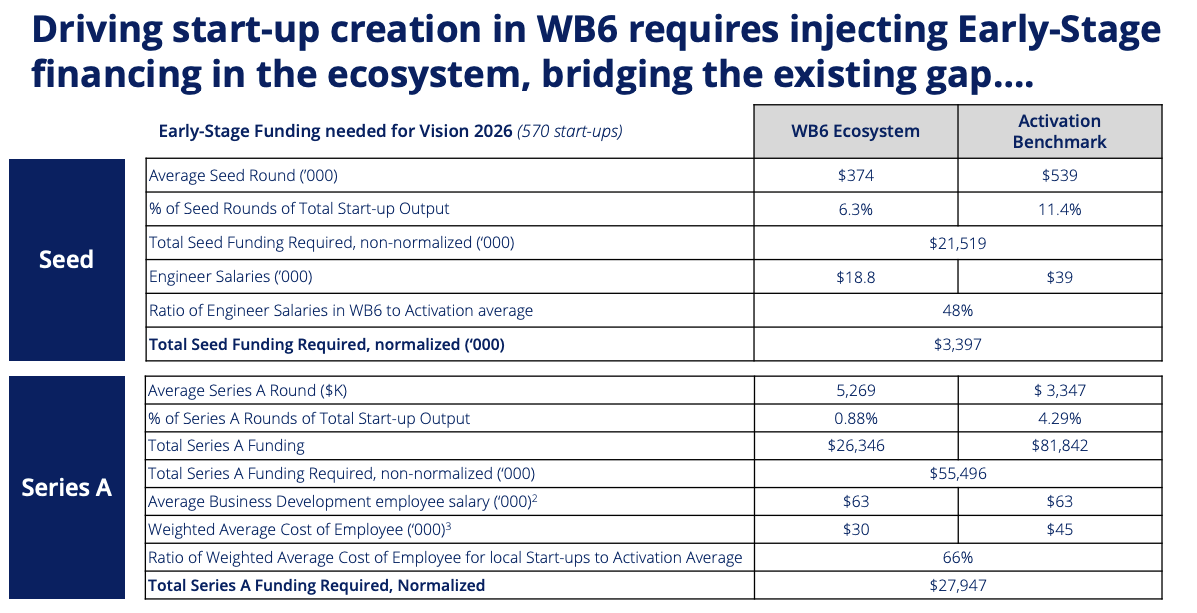 1.Calculated based the levels of Early-Stage Funding that WB should have compared to Activation ecosystems
2.Average salary for Business Development employee in the US and Germany (or scaling markets) 
3.Average cost per employee based on cost of 3 local engineers to 1 BD Employee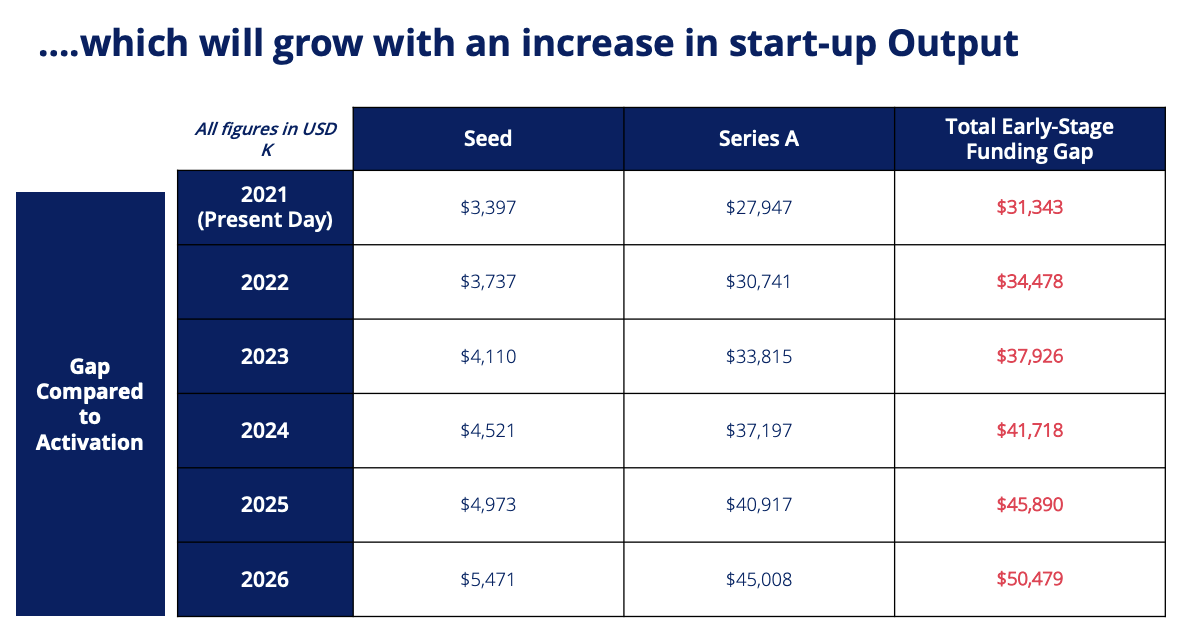 *Startup Genome Report 2021